This store requires javascript to be enabled for some features to work correctly.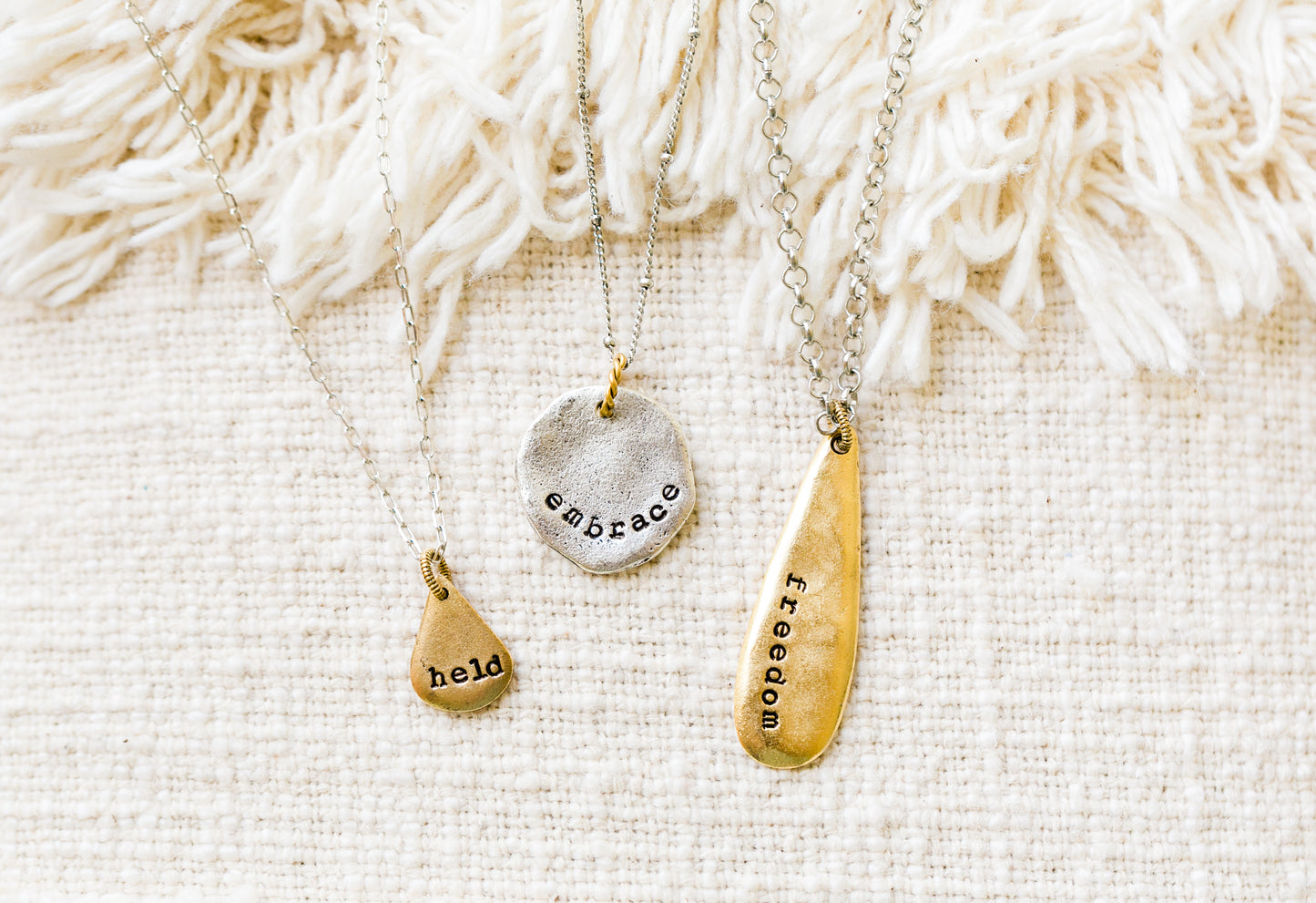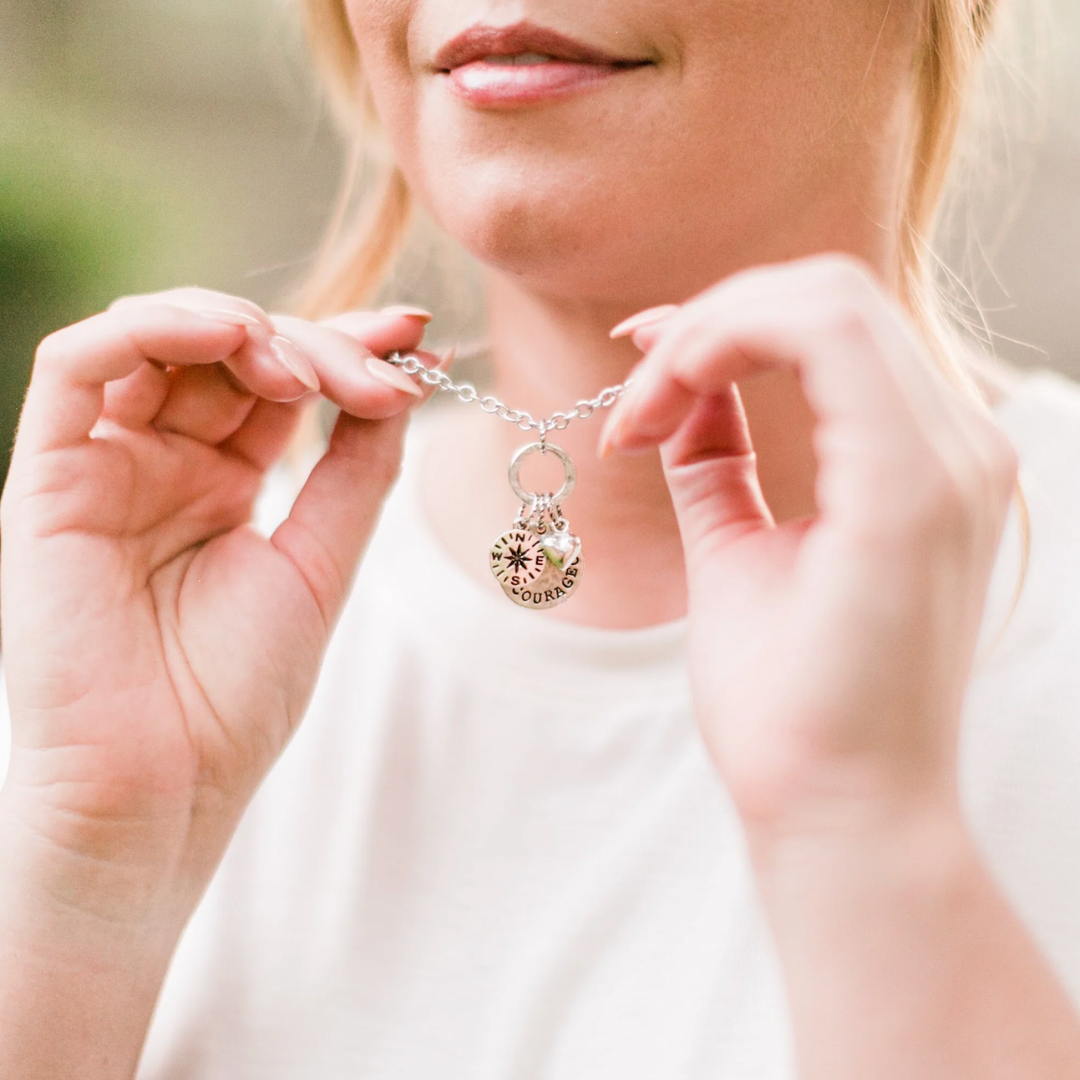 What should the Heaven Inspired Collection mean to you?
Our Heaven Inspired designs are one-of-a-kind pieces personalized for you. We pray over you or the person's name you give and we ask God what encouragement He wants to declare over you or the person the piece is for.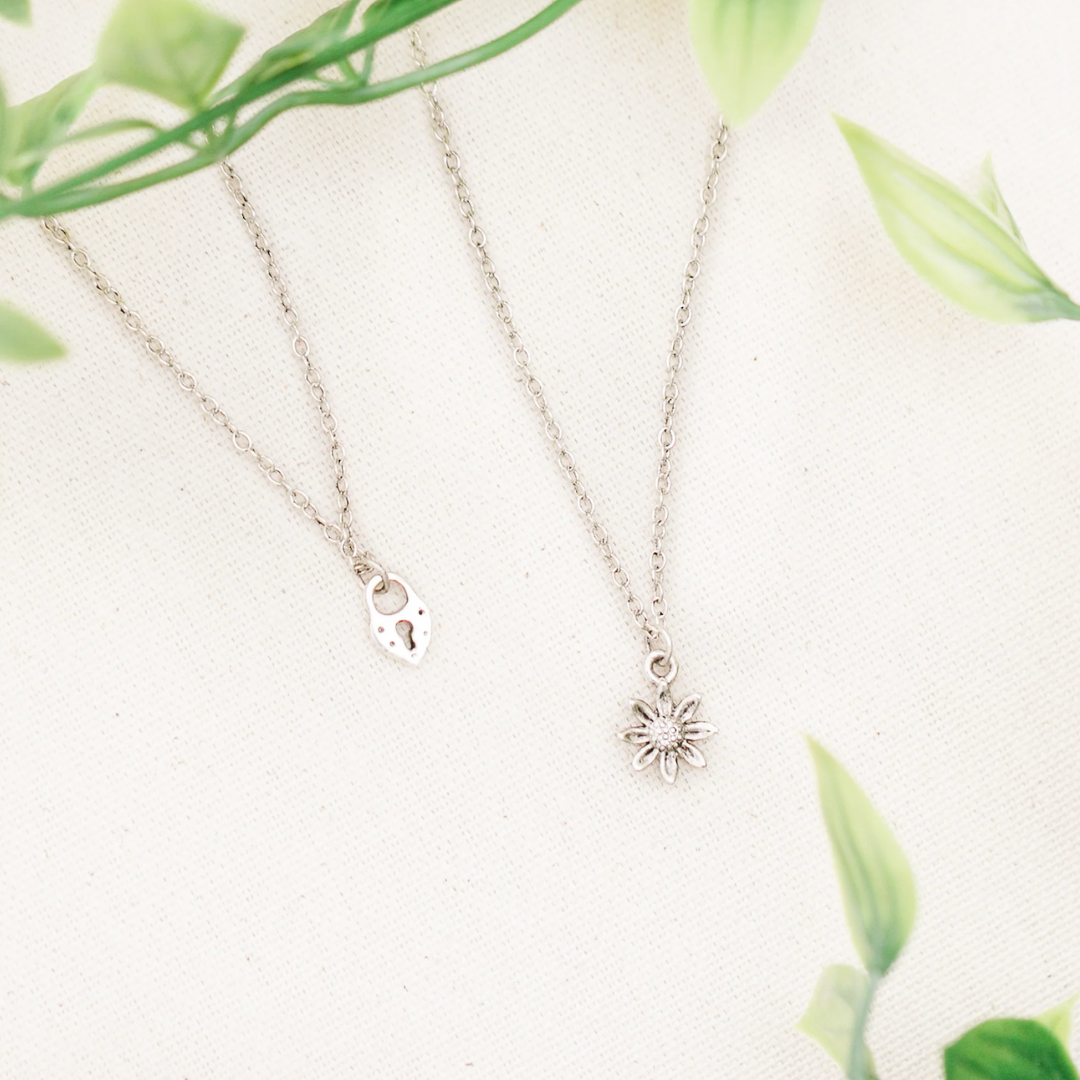 Unique Connection
At TCJ, we believe that God is still speaking, and that His kind thoughts about you outnumber the sand on the seashore. After asking Him for some of His thoughts, we create your handmade jewelry piece that serves as a wearable reminder of the brilliant way God sees you, and include a personalized card explaining what we heard. The encouragement is a free gift, and the necklace or bracelet is a forever keepsake that will declare hope over you each time you wear it.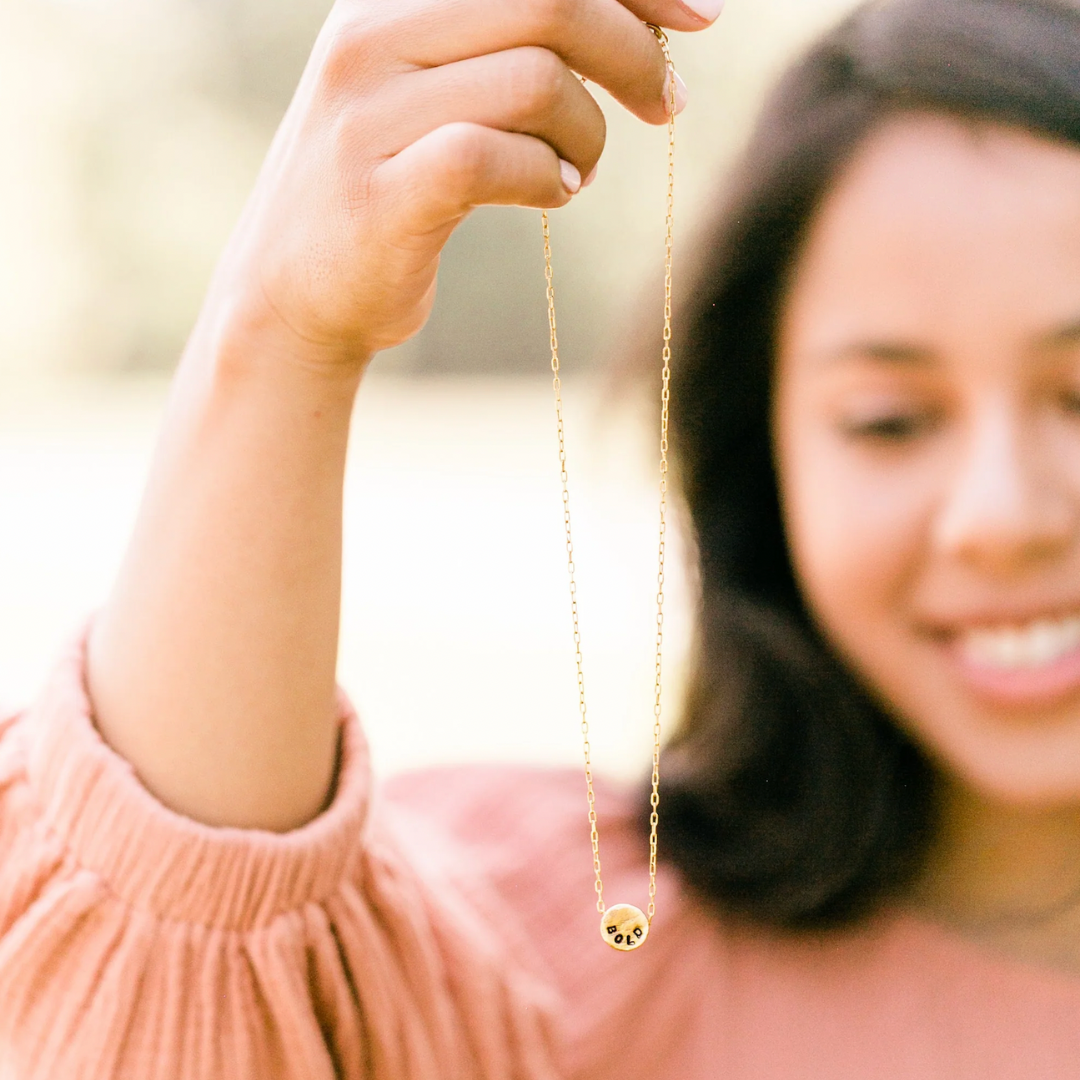 How Does it Work?
Choose a style
Select your favorite chain color, size and tag options, if applicable
Fill in your name or the name of the person you'll gift this to
Add to cart and checkout
We then pray for you or the person this is intended for and design a custom piece based on the promises we heard! Your jewelry will come in a beautiful velvet bag with an encouraging personalized card.